Welcome to Suffolk County Community College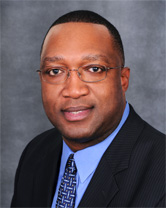 Dr. Shaun McKay , President
Let me begin by thanking you for choosing to teach at SCCC. You are joining a professional staff who are tops in their field, dedicated to teaching, advancing their discipline, and serving the community-so you are among good company.
Our adjunct faculty play an important role in delivering the academic program to our community. Without your dedicated service it would be difficult to meet the educational demands of the community. So, on behalf of the local community, I thank you for sharing your precious time and expertise with our students and faculty.
Over the years I have come to appreciate the dedication of our adjunct staff. Seemingly every semester I hear new stories describing the resourcefulness of our adjunct instructors, as they work to meet the needs of our students. With that in mind, this year the College has created the Office for Faculty and Professional Advancement with the charge of making this institution more resourceful in meeting the needs of our full-time and adjunct instructors.
If there is anything we can do to make your work at SCCC more rewarding, feel free to contact Christopher Gherardi, Associate Dean of the Office of Faculty and Professional Advancement, at (631) 451-4225, or email your messages to gherarc@sunysuffolk.edu.
Once again, welcome to our team, and I wish you a rewarding semester.