Bus Transportation
Suffolk County Transit Bus Routes Serving:
Ammerman Campus: S58, S63,S71, 6A, 6B
Michael J. Grant Campus: S33 , S41, 3A
Eastern Campus: S66, 8A
Download the free Transloc Rider App to track your bus in real time.
Go Cashless with 'Suffolk FastFare' the New Mobile Ticketing App for Suffolk County Transportation.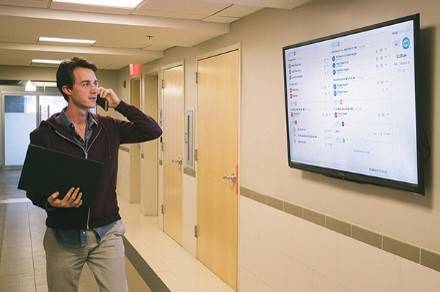 Transit Screen: The College has placed a transit screen on the Eastern campus to gain access to real-time bus schedules that help students and staff plan their day when using alternative transportation such as buses, trains and Uber. Check out the transit screen behind the information desk in the Peconic Building.