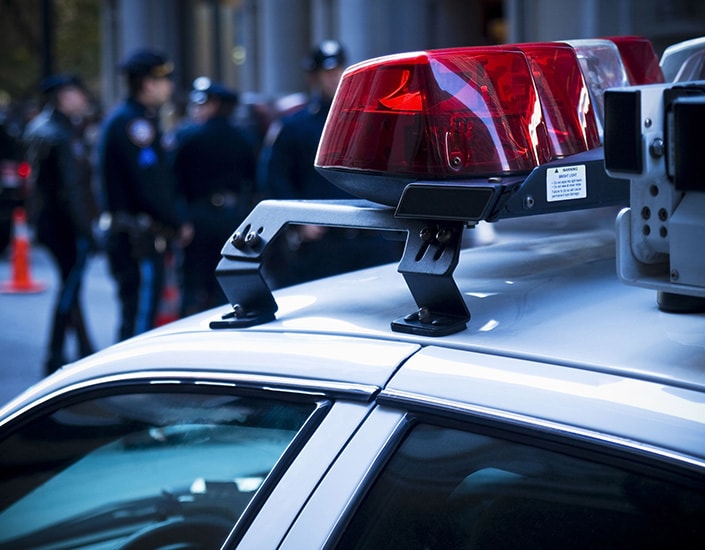 Come out with your degrees up! The criminal justice program offers a variety of career options. If you have a desire to help others and enjoy a job where something different happens every day, a career in criminal justice may be for you. Suffolk County Community College offers an Associate of Science degree in Criminal Justice to fulfill the needs of students with diverse career goals.
The program also offers internships that are available to help students gain valuable on-the-job experience, day and evening classes and qualified instructors who possess criminal justice experience. The classes are available on the Ammerman Campus in Selden, the Michael J. Grant Campus in Brentwood and the Eastern Campus in Riverhead.
Program and Course Information
Ammerman - Eastern - Grant
HEGIS Code -

5505

, CIP Code -

43.0107
Program Learning Outcomes
Curriculum Code:

CRJU-AS
The Criminal Justice A.S. degree program is designed to provide students with a challenging course of study that is consistent with the academic expectations of four-year colleges and universities and with the rigorous requirements of today's job market in the field of law enforcement. At the same time, it has sufficient flexibility to allow students to tailor the curriculum to fit their needs and to achieve their career objectives.
Admission Procedures and Requirements
Entering students must have a minimum high school average of 75. Students already enrolled in college must have completed 12 credits with a 2.5 GPA or higher, including a minimum grade of C+ in ENG101 and CRJ101. Students are admitted on a rolling basis with most students meeting minimum standards being accepted.
FIRST SEMESTER: 16-17 credits
Credits
COL101: College Seminar
1
♦
CRJ101: Introduction to Criminal Justice
3
♦
CRJ103: Substantive Criminal Law
3
ENG101: Standard Freshman Composition
3
Humanities Elective
3
*
Mathematics Elective
3-4
SECOND SEMESTER: 17 credits
Credits
♦
CRJ105: Police Operations
3
♦
CRJ107: Evidence and Procedural Law
3
ENG102: Introduction to Literature
3
Laboratory Science Elective
4
PSY101: Introduction to Psychology
3
Physical Education
1
THIRD SEMESTER: 16 credits
Credits
COM102: Interpersonal Communication
3
♦
CRJ109: Introduction to Corrections
3
♦
Criminal Justice Elective
3
Humanities Elective
3
Physical Education
1
SOC101: Introduction to Sociology
3
FOURTH SEMESTER: 13 credits
Credits
♦
CRJ209: Criminal Justice Capstone Course
1
♦
Criminal Justice Elective
3
HIS103: Foundations of American History
or HIS104: Modern American History
3
POL103: State and Local Politics and Government
or POL105: American National Politics and Government
3
**
Other World Civilizations Elective
3
| | |
| --- | --- |
| MINIMUM CREDITS REQUIRED | 62 |
*
MAT103 strongly recommended for transfer.
**
Other World Civilizations electives include: ANT101, ANT105, ANT203, ANT211, COM202, ENG212, GEO101, GEO102, GEO103, HIS107, HIS110, HIS118, HIS119, HIS120, HUM112, PHL111, POL107, POL111, SPN175, or SPN176.
♦
These courses constitute the major courses in this curriculum.
NOTES: 1) Students planning to transfer to a SUNY four-year institution should check the SUNY General Education Requirements for selecting courses.
2) See Transfer Agreements for articulation agreements with four-year colleges and universities.
Program Learning Outcomes provide you with an overview of the skills and knowledge you will attain after graduating from the Suffolk County Community College degree or certificate programs.
Contact Us
Program Coordinator
Michael Higginson
533 College Rd.
Selden, NY 11784
(631) 451-4373
higginm@sunysuffolk.edu
Central Admissions
Phone: (631) 451-4414
Fax: (631) 451-4415
admissions@sunysuffolk.edu
Office Hours
Monday - Friday
9:00 a.m. - 5:00 p.m.
Course Description
div id="lightbox display - no content updated