The College's Michael J Grant Campus in Brentwood has been selected as the venue for a speech by President Donald Trump on the subject of MS-13 gang violence, this coming Friday, July 28th. The speech will take place in the VanNostrand Theatre and is scheduled for Friday afternoon. Please note that the audience is restricted to invited members of law enforcement and the media, with all invitations being handled by the White House. Due to traffic conditions, you are encouraged to avoid the area. Please
click here
for further information.
Cashier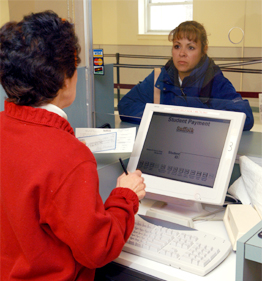 Welcome to the Cashier's Office
Please select the campus from the list of Campus Offices above to view the regular hours.
Changes to the hours will be posted at each campus Cashier's office.
Payments can be mailed to:
Suffolk County Community College
PO Box 1126
Selden, NY 11784-1126
To avoid late payment fees please make sure to leave sufficient time for mail to be delivered to the College before any respective due date.
Last revised: 5/31/2017 Comments on this webpage, contact: Webmaster