The Application is Now Closed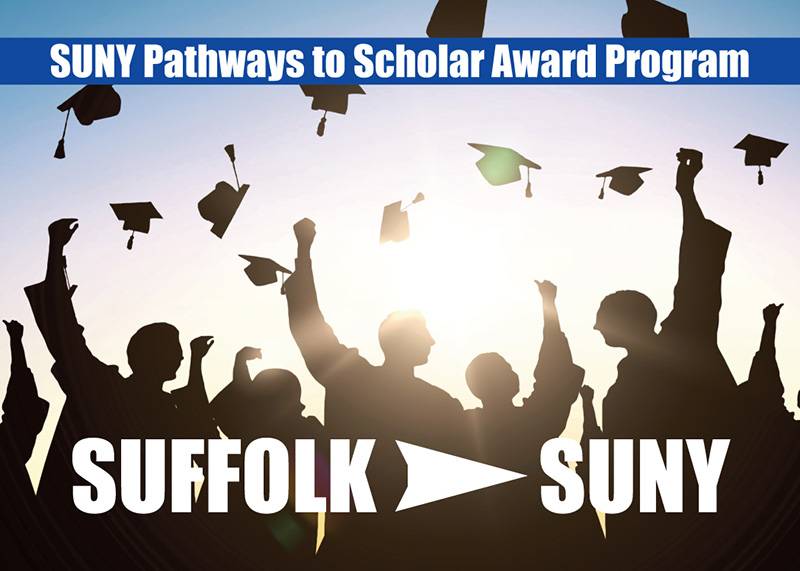 The State University of New York (SUNY) Pathways to Scholar Award is worth up to $1,500 for each recipient!
The State University of New York (SUNY) Pathways Scholars Award program helps high-performing students committed to completing their associate and bachelor's degrees at SUNY institutions in two and four years, respectively.
Pathways Scholars will receive a total of $500 to use for non-tuition related expenses during their first year: a $250 stipend at the start of semester one and, if they remain in good standing, an additional $250 stipend at the start of semester two. Upon completion of their associate degree and enrollment in a SUNY bachelor's degree program, Pathways Scholars will receive an additional $1,000 stipend.
In addition to this financial stipend, participants will receive academic counseling, career guidance, and a network of wrap-around support programs to keep them on the pathway to success.
To Qualify, Students Must:
Have graduated from a high school in New York in 2020 with an average of at least 80.
Enroll for the first time as a full-time student in an associate degree program at a SUNY community college
SUNY Pathways Scholars will:
Sign a Pathways Pledge to commit to degree completion in two years, and indicate intent to pursue a bachelor's degree at a SUNY college
Participate actively in advising services
Agree to take advantage of support services when needed
Forfeit remaining funding if not meeting program expectations
For more details about this program, please contact Prof. Thomas Law at sunypathways@sunysuffolk.edu.