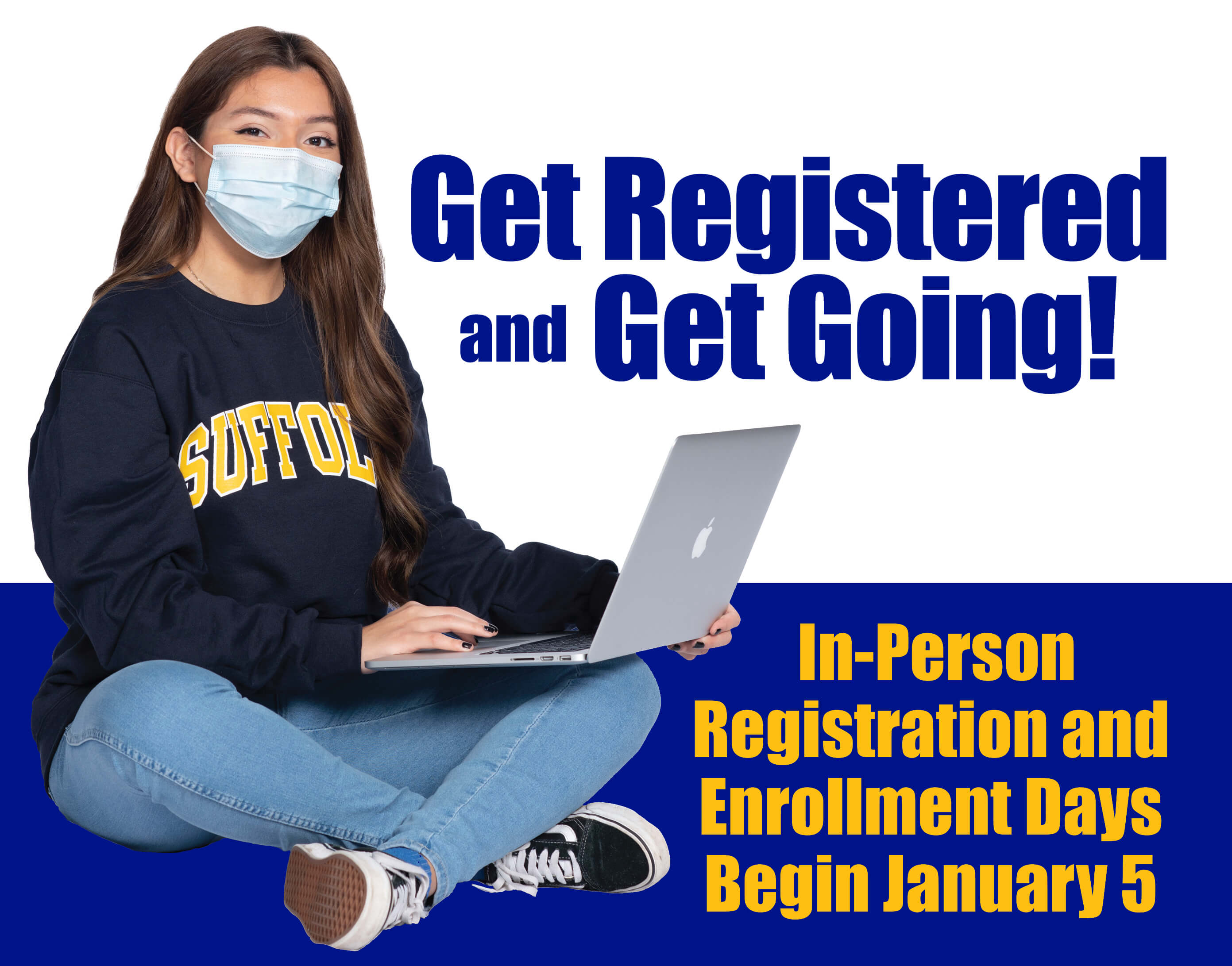 With the lowest college tuition on Long Island, staying close to home has never been smarter. Spring classes at SUNY Suffolk will be offered through remote learning and limited face-to-face class options. Learn more about all of our remote course options. It's still not too late to enroll for the spring semester. Join us for Registration and Enrollment Days on Monday, Tuesday, Wednesday, and Friday from 10:00 a.m. – 4:00 p.m., and Thursday from 10:00 a.m. – 6:00 p.m. at the locations noted below.
Babylon Student CenterAmmerman Campus/Selden
Campus Map
Health & Wellness CenterEastern Campus/Riverhead
Campus Map
Suffolk Federal Credit Union ArenaMichael J. Grant Campus/Brentwood
Campus Map
SUNY Suffolk is also offering virtual appointments. Please reach out to your campus counseling center to schedule your virtual appointment:
Representatives from college offices will be available to help complete all of the necessary steps so that returning and new students can start classes on January 25. Please make sure to bring an official photo ID.

Registration and Enrollment Days will comply with physical distancing parameters. Attendees are required to wear face coverings/masks and should not be accompanied by more than one guest to facilitate social distancing. Currently enrolled students are required to complete the daily health screening questionnaire web form on the day of their arrival. Prospective students and guests should print and complete the printable health screening questionnaire and provide it to a public safety officer upon their arrival. If you do not meet the health guidelines to enter campus, please email vpstudentaffairs@sunysuffolk.edu to schedule a virtual appointment.

Descargue la versión en español del cuestionario de detección de salud COVID-19.

If you haven't already completed an admissions application, you can get started now!