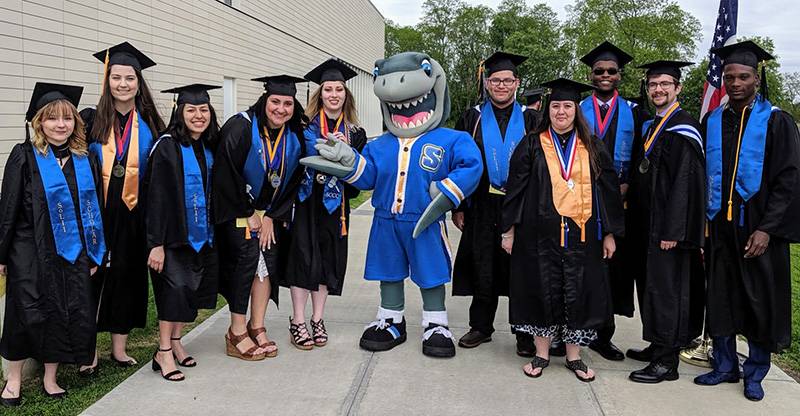 Your Success Starts at Suffolk
Welcome to Suffolk County Community College! Here you will find affordable, quality higher education delivered in small class settings, led by faculty with credentials from many of the country's most acclaimed colleges and universities. You are invited to use this link to Read President Bonahue's Initial Welcome Letter to the college community.
Initiatives, Progress and Leadership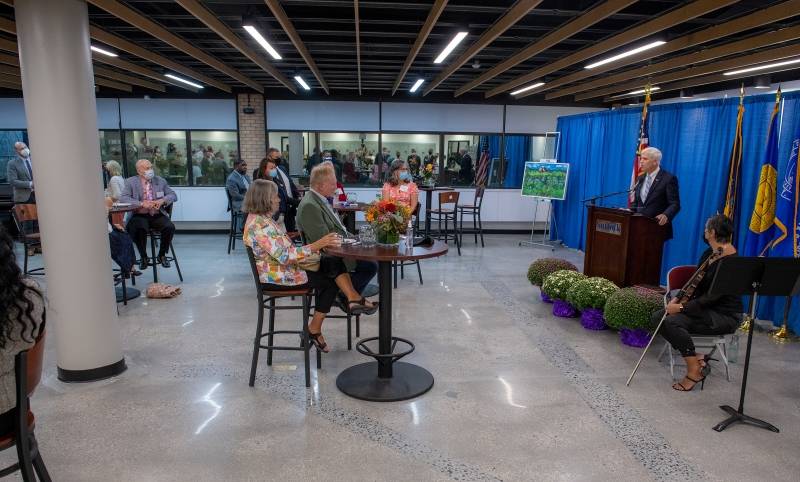 Dr. Bonahue Welcome Reception
On September 22, a Welcome Reception was held for Dr. Bonahue in the new Fine Arts Center of the Sagtikos Arts and Sciences Building on the Michael J. Grant Campus. It was hosted by the College's Board of Trustees and the Foundation Board of Directors. Guests included elected officials, County representatives, alumni, automotive industry partners and representatives from our retirees' association, and labor.
---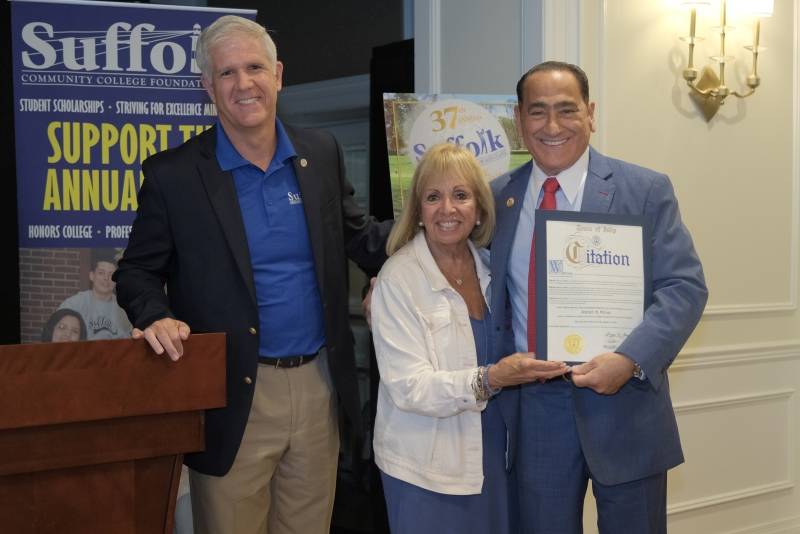 Dr. Bonahue and SCC Foundation Raise Scholarship Funds at Golf Outing
On August 30, 2021, Dr. Bonahue and the Suffolk Community College Foundation hosted the 37th Annual Golf Classic at Southward Ho Country Club in Bay Shore, NY. The event raises funds for student scholarships and honored Dr. Steven A. Milner, Founder and CEO of US Mortgage Corporation. Dr. Bonahue is pictured with Angie Carpenter, Town of Islip Supervisor, and Dr. Steven A. Milner.
---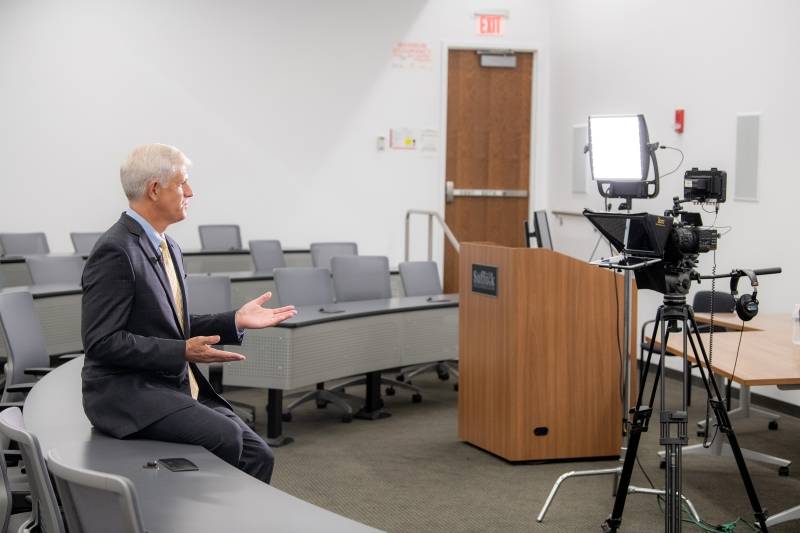 Dr. Bonahue and Student Trustee Featured in Vaccine Video
Dr. Bonahue and Student Trustee Zachary Frost collaborated on a new video that informed students about the SUNY COVID-19 vaccine requirements following the FDA approval of a COVID-19 vaccine on August 23, 2021. The video is featured on the college homepage, YouTube site and social media channels.
---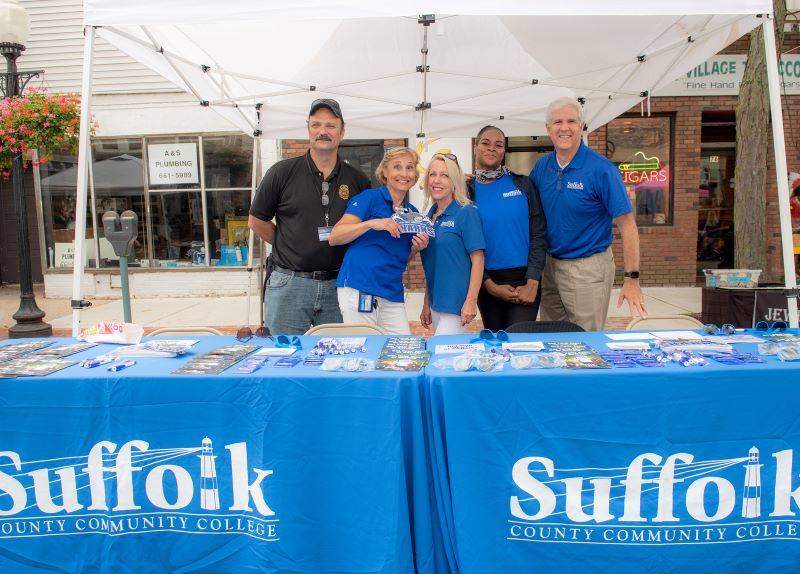 Dr. Bonahue Backs Babylon Block Party
On August 5, Dr. Bonahue and College staff from the Michael J. Grant Campus in Brentwood were on hand to support the Babylon Block Party, sponsored by Babylon Village Chamber of Commerce and the Babylon Restaurant Association. The outdoor event included live music, family activities and, of course, warm greetings from the Suffolk Sharks.
---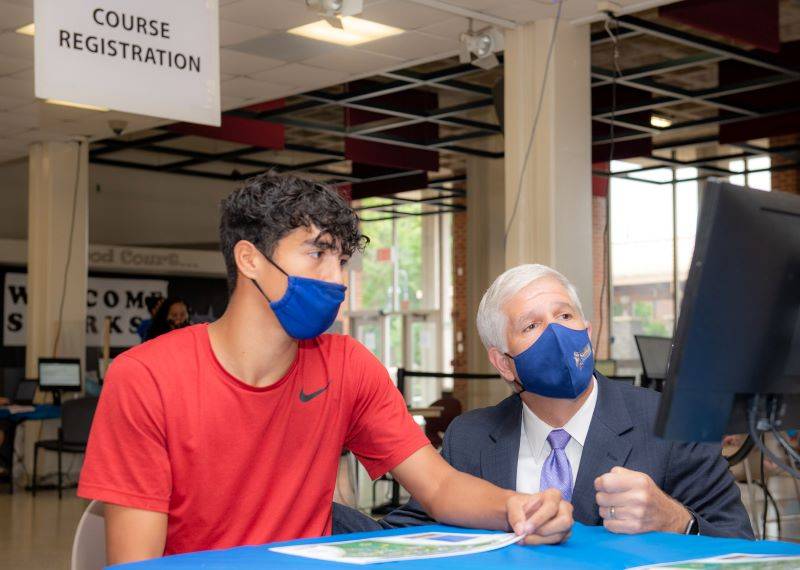 Dr. Bonahue Visits Registration and Enrollment Days
August means that in-person Registration and Enrollment Days are in full swing. Dr. Bonahue dropped into the Babylon Student Center to welcome students, parents, student volunteers and staff.
---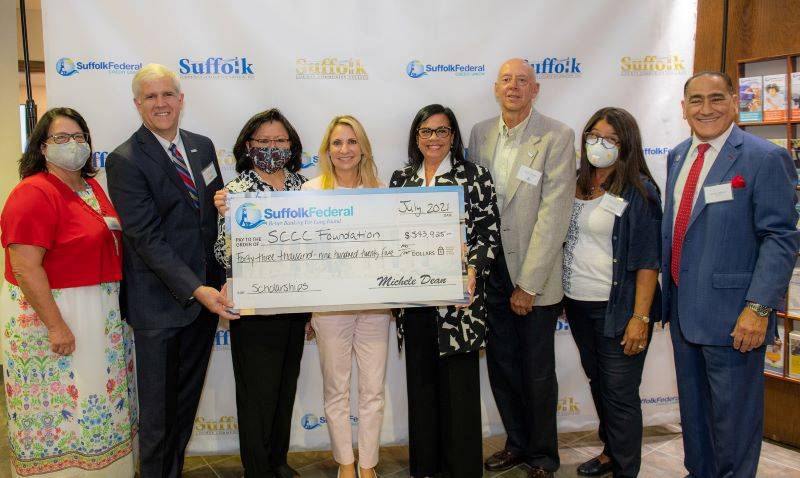 Suffolk Federal Credit Union Awards Scholarships to High School Grads Coming to SUNY Suffolk
On July 28, Suffolk Federal Credit Union presented college scholarships totaling $43,925 to six deserving high school graduates who plan to attend Suffolk County Community College this fall. The following four Suffolk Federal Scholarship award recipients each received a scholarship of $6,275: Alex Pinto (Deer Park), Alyssia Furchert (Blue Point), Michael Krolikiewicz (Farmingville) and Zachary Gallant (Port Jefferson Station). Dr. Bonahue, President of Suffolk County Community College, noted, "Young people are our greatest resource and best investment. Through these scholarships, Suffolk Federal demonstrates its notable commitment to helping Long Island families thrive and succeed."