SCCC Notice: For Thursday,07/20/17,Due to recurring intermittent power outages all classes and activities that start at or after 2pm for the Ammerman campus only are cancelled. All non-essential employees on the Ammerman Campus (including Central employees) are permitted to leave.
Branded Publications
View our current and previous branded publications: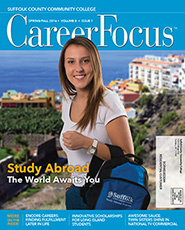 Career Focus Magazine
---
View Latest
|
View More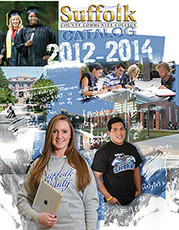 College Catalog
Changes to the printed catalog are made every two years and the catalog is printed in the month of June. Curriculum changes can be made through submission to the curriculum committee.
---
View Catalog
Continuing Ed. Course Schedule
---
View Flipbook
|
View PDF
Last revised: 6/22/2017 Comments on this webpage, contact: Webmaster